Who we are
DAAP trustees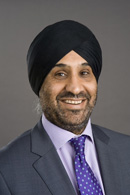 Mr. Harbhajan Singh Brar

Chairman
Harbhajan currently works as the Director of Human Resources at Sedexo (Justice and Central Services). He has extensive experience as a senior HR professional, and has spent over 20 years in the field. His most recent positions include the Department of Health, Barnet and Chase Farm Hospitals NHS Trust, Kingston Hospital NHS Trust and Lewisham College.
In addition to this, he has served on the board of NHS Employers and NHS Professionals, led on strategic recovery and equalities projects, and has taught at Warwick University on its MA in race and ethnic relations. He is co-author of three publications.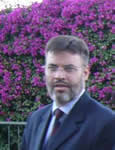 Mr. Maqsood Ahmed, OBE

Trustee
Maqsood Ahmed is a Senior Advisor at the Department of Communities and Local Government in the Preventing Extremism Division having been appointed as an Adviser to the Home Office in the Faith Communities Unit in 2003. Previously, Maqsood worked as the first Muslim Advisor to HM Prison Service. He was awarded an OBE for his groundbreaking work in opening up Prison Chaplaincies to reflect the ethnic representation in many Prisons. Most prisons now have chaplains of all religions who provide pastoral care to prisoners.
Maqsood's background is in anti-poverty and racial equality and he is a scholar on Muslim issues. He was a founding trustee of Drug and Alcohol Action Programme and the Leicester Central Mosque and Islamic Centre. He is a Patron of the Abraham Fund UK, a Charity which works to increase Palestine/Jewish engagement and is a founding Trustee of 9/11 London Project dedicated to educational work after the 9/11 events.
Maqsood has been a Fellow of the Faith and Civil Society of Anglia Ruskin University Cambridge and is currently a Fellow of the University of London, Goldsmiths' College.
Maqsood was awarded The Muslim News Al-Barooni Award in 2008 for his excellent work with the Muslim Community and Inter-faith work in the UK and internationally.

Past Trustees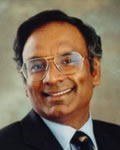 Dr Raj Raja Rayan OBE

Founding trustee and chairman till 11th August 2009
Raj was a former Dean of the Faculty of General Dental Practitioners (UK), The Royal College of Surgeons of England. He is currently the Associate Dean of Postgraduate Dentistry with the London Deanery.
He is the first and only member of the Black and Minority ethnic community to hold a Deanship at the Royal College of Surgeons of England. He founded the National Centre for Transcultural Oral Health at the Eastman Dental Institute and was co-author of the publication 'Dentists Patients Minorities' sponsored by the Department of Health. He was a member of Sir Nigel Crisps Black and Minority Ethnic leadership forum and is a member of NCCA Equality and Diversity Forum. He is an elected member of his professional regulatory body, the General Dental Council. He lectures internationally and has published in many standards documents. He was awarded the OBE in 1999 for services to dental education and in 2005, given the 'Humanitarian Award' in Canada by the Academy of Dentistry International.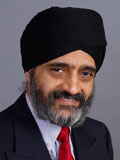 Dr Amarjit Khambay

Founding Trustee
Amarjit is a dentist by profession and manages one of the largest NHS based dental practices that includes a specialist service for the treatment of dental phobics. His contribution to the Dentistry profession has been rewarded in numerous ways.
Amarjit is the only Honorary Life Member of the Anglo-Asian odontological Group (which established the National Centre for Transcultural Oral Health) which he founded as an undergraduate. Amarjit was awarded the Diploma in General Dental Practice by election by the Faculty of General Dental Practitioners at the Royal College of Surgeons of England.
Amarjit has supported numerous charitable activities and contributed generously to community causes. He has also nurtured many young people though personal sponsorship to achieve their full potential.
Amarjit is a highly respected member of the Asian and business communities in the UK.
DAAP Staff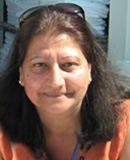 Ms. Perminder Dhillon MA

CEO
Perminder founded Drug and Alcohol Action Programme (DAAP) in 2002 to advance education on addiction and related issues. Her broad experience in the field of addiction for over ten years includes research, training, dissemination of best practice, project development and management and production of multi-lingual education resources.
Prior to this, Perminder worked for the University of Central Lancashire where she led on a number of national and local drug education and research programmes. She also headed the equality training team which successfully delivered training to the statutory, voluntary and the educational sectors.
In her other life, Perminder is a trainer in personal and organisational development and an NLP life coach. She has trained on equality issues for over twenty years.
Perminder has held posts in the statutory, voluntary and education sectors including for the BBC television and radio.
Perminder has authored over fourteen publications on equality, gender, race and addiction issues and worked on six broadcast documentaries.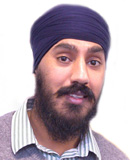 Mr. Sukhdeep Dhillon

Project lead, Ealing Community Education Project (ECEP)
Sukhdeep has extensive experience of community engagement and of educating diverse communities about addiction and related matters.
Sukhdeep wants to make a real difference to the lives of those with substance misuse issues or may also be involved in crime.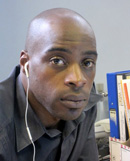 Mr. Nigel Bernard

Project lead, Crime and Time (C&T) - July 2011 to January 2012
Nigel understands how crime impacts on the individual and the community.
Nigel says that he has turned his back on a life of crime to try to help build a safer community.
Ms. Devinder Ghataore

Administrator
Devinder has worked in a variety of fields and enjoys working for DAAP as she can use her language and cultural skills to help people from all communities. Her easy manner supports people to engage openly with her.
Devinder feels her role at DAAP is very rewarding as no one day is the same!